Lou Marchetti was an illustrator and fine artist best known for his paperback book covers. His creative works include paperback and hardback book covers, fine art, magazine illustrations, a limited number of commissioned portraits, and even a religious plate collection.
Lou almost never painted directly from life. He relied primarily on still photographs, movie stills, and magazine clippings for inspiration, using his unique ability to creatively synthesize a single image from bits and pieces. He rarely used professiona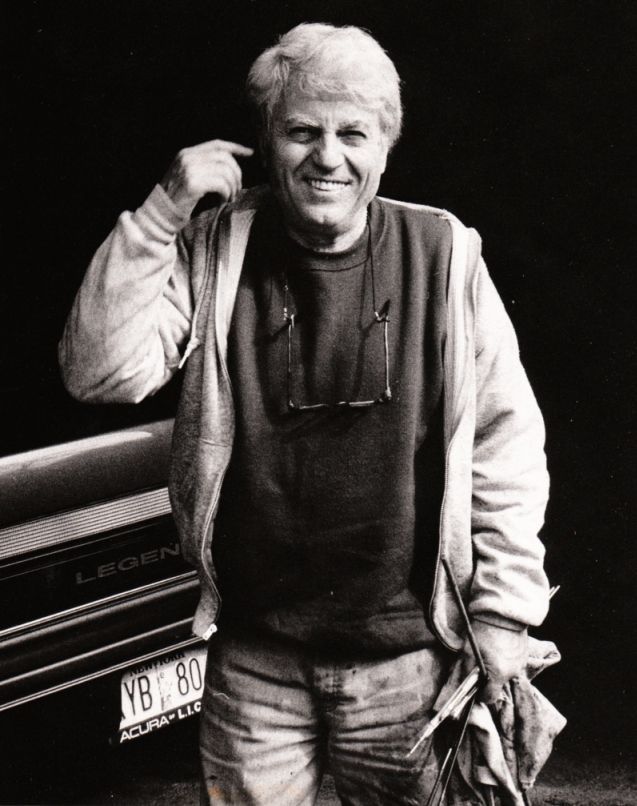 l models or costumes for his own stills. Instead, he co-opted members of the family to pose with household items and used his artist's eye and talent to transform the scene. A bedsheet might become a robe, a kitchen spoon a sword.
His years of study at the Art Students League gave Lou a solid understanding of human anatomy which is reflected in the figures he painted. Lou very rarely rendered facial images as they were, rather he created them from his imagination. The faces of the women he painted could be absolutely stunning, prompting people to ask who the model was. The answer was always the same, "I just made her up."
In preparation for his move to fine art from book illustration, Lou worked increasingly in oils and canvas and expanded the sizes of his paintings. During this stage he often created beautiful landscapes and then populated them with figures to accommodate the subject matter of the book. Among others, several Civil War covers were created this way.
The scenes of Italy and Spain that Lou painted after his transition to fine art were taken from photos he took on his travels. He delighted in portraying the areas around his place of birth in Fondi, Italy. Lou was of good humor, and in keeping with his propensity to use familiar surroundings for inspiration, Lou's dog found his way into Lou's Noah's Ark religious plate. Unfortunately Lou died before that plate was produced, and it remains unpublished and in private hands.